SUBWAY Vancouver Transit Police are investigating the discovery of multiple debit/credit card skimmers inserted into Compass Vending Machines (CVMs) at Canada Line stations. All skimmers were discovered by Canada Line technicians in the line of duty.
Transit Police are posting photos of card skimmers and asking the public to help search for these devices. If a suspicious map skimmer is located, Transit Police ask the public not to touch anything in the area of ​​the skimmer, or the skimmer itself, and to report it immediately to a station attendant and/or to the transit police by phone at 604.515. 8300 or by text at 87.77.77.
As seen in the photos, an unmodified CVM has a black camera above the PIN pad. A CVM with a skimmer has the black camera covered and a hole for a pinhole camera instead. The material used to cover the existing camera may also come off the surface of the CVM or show traces of glue or tape.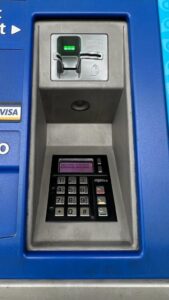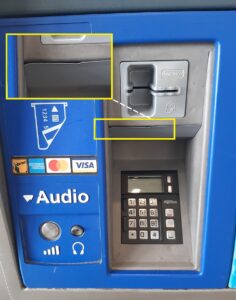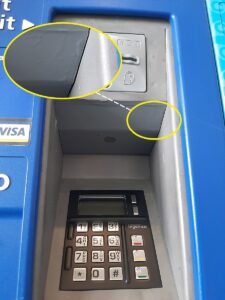 Transit Police said the three recovered map skimmers are undergoing forensic analysis and, at this time, it is unclear whether or not map data was obtained. As a precaution, all customers who have used their debit or credit card at the following stations and times are asked to check with their financial institution to ensure that their cards have not been compromised.
• Marine Drive Station on Thursday March 24, between 6:30 a.m. and 4 p.m.
• Vancouver City Center Station on Thursday, March 31, between 5 a.m. and 12 p.m.
• YVR Airport Station between noon Thursday, March 31 and 8 a.m. Friday, April 1
The Metro Vancouver Transit Police investigation is ongoing. No further information is available at this time.